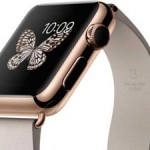 The Apple profit margin on its new Watch will outshine even that of the iPhone.
Just how big the gap will be depends on how far Apple Inc. (Nasdaq: AAPL) can penetrate the Swiss luxury watch market with its 18-karat gold "Edition" Watch.
Fat Apple profit margins are no stranger to Apple, but margins for luxury watches start at about 40% and range up to 80% or more.