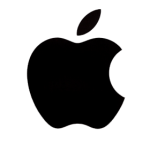 There was really only one good thing for Apple stock investors in yesterday's (Tuesday's) earnings report.
Apple Inc. (Nasdaq: AAPL) announced an unprecedented share buyback program and boosted its dividend in attempts to pacify edgy investors who have watched the company's stock tumble about 34% over the past six months.
The iPhone maker will return $100 billion of cash to shareholders by 2015, through an increased dividend and $60 billion share buyback program. Apple's quarterly dividend was sweetened 15% to $3.05 a share. The stock now carries a juicy 3% yield. The new dividend is payable on May 16 to shareholders of record May 13.
With an annual payment of some $11 billion, Apple becomes the biggest dividend payer in corporate America, taking the crown from Exxon Mobil Corp (NYSE: XOM).