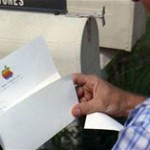 The Apple stock history timeline shows just how remarkable of a journey this trend-setting tech giant has had.
Apple has one of the most compelling histories in Silicon Valley. Its return from near-death in the late 1990s under the leadership of tech icon Steve Jobs is the stuff of legend.
And AAPL shareholders have been along for the ride.