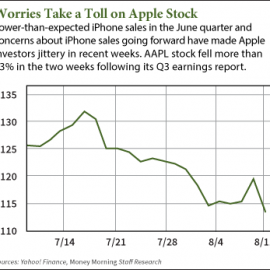 Don't let the recent Apple stock price drop scare you.
While concerns about iPhone sales are always valid - Apple Inc. (Nasdaq: AAPL) does draw the majority of its profits and revenue from its iconic smartphone - the bite out of AAPL stock we've seen after the company's Q3 earnings is overblown.
In the long run, the Apple stock price will bounce back.