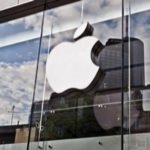 To hear Wall Street tell it, the fact that Apple Inc. just became the first U.S. firm to reach a $1 trillion market cap is "big news."
I'm not so sure...
Please don't think I'm being cynical. After all, I'm one of the biggest Apple bulls around.
Here's the thing. While the $1 trillion valuation coming on the heels of a great earnings report is a key milestone for all tech investors, Apple's historic status isn't a surprise.
At least not to those who have been following along here...
See, back in April 2015, I predicted Apple would make this notable achievement.
And since then, it's up 61%. That's nearly double the S&P 500's 33.4% return over the same period.
So, if you've been following along with my advice over the years, you've made a bundle here.
But that's the past. Unless you were one of the savvy ones who bet on Apple, it doesn't matter.
The question now is: Where's Apple going from here?