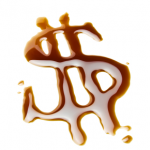 Investors are well aware of the shale oil revolution in the United States. But the "revolution" does not end here; it is spreading globally to countries as diverse as China and Poland.
There is one country in particular though that may experience circumstances similar to the United States, if not greater.
I'm talking about Australia, which has often been called "The Lucky Country." That description was first penned in 1964 by Donald Horne and he actually meant it negatively at the time.
But in recent decades, the term has been given a positive spin thanks to Australia's abundance of natural resources and its geographical location near the world's biggest consumer of commodities - China.
And Australia may have struck luck again thanks to the recent announcement of a massive shale oil discovery.