BA Stock
Article Index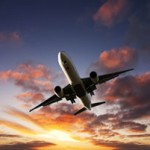 The Boeing stock price is down .4% since the company canceled its contract with GKN Plc. on Tuesday, Nov. 10.
The design of the Boeing 737 Max will have to completely change while Boeing still tries to stick to a 2017 release date.
Should investors panic over a delayed release? Read on to find out what you really need to know about the health of Boeing and the Boeing stock price...