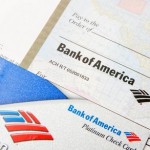 Last week Bank of America (BofA) got slammed by the Consumer Financial Protection Bureau for fraudulent marketing and sales of "add-on" products.
The CFPB found that they had ripped off credit card customers by selling them identity theft protection and credit protection programs, without ever actually providing much of anything.
Read all about BofA's shady marketing practices... the other banks that have also engaged in fraud...