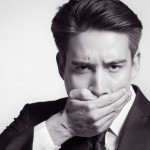 I can't figure out where that warm breeze is coming from.
Oh, it's the air of confidence wafting over me knowing everything's as it should be with our too-big-to-fail banks, and that they're not going anywhere.
The big banks are safe, they have a handle on their assets and liabilities, and the Fed's stress tests are a warm blanket that lets us all sleep well at night.