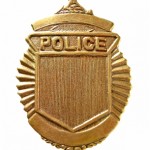 The Basel Committee on Banking Supervision, a global group made up of central banks, just came out with its new bank capital standards, the Third Basel Accord (Basel III), to address some of the problems and weaknesses in global financial regulation.
These problems were seen to have been a partial cause of the global financial crisis.
When banking systems adopt the regulations, which are completely voluntary, it's seen as a step towards greater transparency, a more robust system. It's seen as regulators finally getting tough. This is all part of the mad, frantic scramble for... credibility among regulators.
Sounds Good In Theory
The latest round of Basel III regulations, which were approved and adopted by the Fed just last week, call for banks to begin strengthening and improving the quality of their capital reserves. Quantity and quality of capital are absolutely vital to a healthy banking system.
It was the paradigm of the "honest-to-god, AAA mortgage-backed security," with all of its rubbish quality, willfully overstated and overestimated by U.S. ratings agencies, which helped lead us down the path to collapse just five years ago.
So why not have the banks shore up their defenses, take on more capital of good quality?