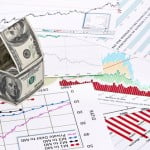 Now is the time when Wall Street is most dangerous to your financial health.
After being 100% wrong about the market all year, Wall Street's big shot strategists are now telling investors to "get ready for a big fourth quarter rally."
You never hear a discouraging word from these so-called experts.  They all read off the same script - and that script is designed to get John Q. Public to buy as many stocks and bonds as Wall Street can sell them.