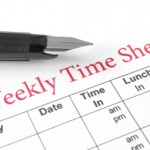 America has become a part-time nation. The Bureau of Labor Statistics recently reported that in June part-time employees in the labor force reached an all-time high of 28 million, 3 million more than when the recession began in 2007.
The economy lost 240,000 full-time jobs in June and added 360,000 part-time jobs, the BLS noted. Of the 753,000 jobs created this year, 589,000 were part time.
The real unemployment rate in June, the U6, stood at 14.3%, up from 13.8%, a figure that includes part-time workers seeking full-time jobs and those who have become discouraged and are no longer looking for work.
Now many economists and many in the financial press with sympathies to the administration have attributed the rise in part-time America to uncertainty among employers about future profitability and growth and not to the looming Obamacare mandate.
It's ironic that in trying to play down Obamacare's influence on the job market, they end up dissing the president's stewardship of the economy.
However, Obamacare has likely played a significant role in the part-time job wave. Under the Affordable Care Act, companies with 50 or more full-time workers must provide health insurance to all full-time employees, those working 30 or more hours per week.
So if your workers don't work 30 hours per week you don't have to provide health insurance. It makes economic sense to have a part-time work force in many cases. Even with the administration's recent one-year extension of implementing the employer mandate until 2015, most small companies are still preparing to it.
A reported 74% of small businesses are positioning themselves to slash hours, layoff workers or both.