Barack Obama
Article Index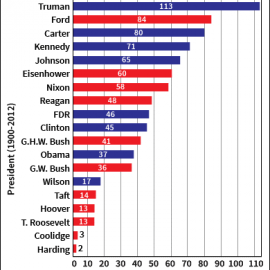 President Obama's recent gun control executive order fired a lot of people up. New House Speaker Paul Ryan called Obama's plan "a form of intimidation that undermines liberty."
But many people aren't aware that the controversy doesn't just lie in what the president issues directives on, it's the sly way he goes about doing it.
Here's why President Obama is the most controversial user of executive actions in U.S. history...