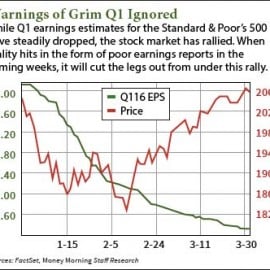 The way this earnings season is shaping up, a resurgence of the January bear market is virtually inevitable.
Both analyst estimates and guidance from the companies have been moving lower for weeks. Almost every sector is expected to see earnings shrink this quarter.
These numbers are sounding a warning investors can't afford to ignore.