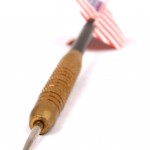 Call it Ben Bernanke's Alan Greenspan moment.
As his predecessor as Federal Reserve chairman had often done, Bernanke sent decidedly mixed or unclear signals today (Wednesday) in testimony before Congress.
The Bernanke testimony, in prepared remarks delivered to the House Financial Services Committee, provided nothing close to a definitive answer on whether the Fed would scale back quantitative easing in September.
Bernanke's testimony came about a month after he floated a trial balloon by saying at a press conference the Fed could begin scaling back QE this year and end it altogether by mid-2014. The markets sold off immediately after Bernanke's June comments but have since recovered.