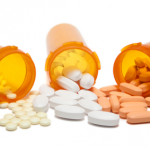 Biotech stocks are soaring in 2013 as major innovations in healthcare have offered enormous breakthroughs on once-untreatable diseases and conditions.
But for years, it was tricky to invest in some of today's best biotech companies given their volatility and uncertainty in the industry. For the better part of five years, some of today's leading biotech stocks remained essentially flat.
For some time, it was best to stick to large-scale pharmaceutical companies with a strong yield and avoid mass speculation in hit-or-miss penny stocks.
Well, not any more. Shares of the iShares NASDAQ Biotechnology Index (ETF) (NASDAQ:IBB) - which tracks industry returns - are up a staggering 42% since the beginning of the year, and the health/biotech industry has the highest returns of any sector for the year.
And you haven't seen anything yet...
With one of the most exciting biotech companies now joining the NYSE and another setting its focus on an uplisting, we're seeing major changes in the biotech industry and investment. And there are companies poised to become the best biotech stocks you can find right now.