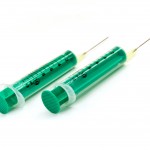 Innovation is the mother of lucrative investing, and nowhere is that truer than in biotech - which delivers some of the best investments you'll ever find.
Biotechnology provides breakthrough products and technologies to combat debilitating and rare ailments, it reduces rates of infectious disease, tailors treatments to individuals to minimize health risks and side effects, creates more precise tools for disease detection, and it reduces the odds of global life threatening conditions.
In short, biotech helps to heal the world.
"If you're looking to double your money, the biotech sector is one of the best hunting grounds that you'll find," writes Money Morning Tech Specialist Michael A. Robinson, who regularly follows the industry's best investments for his Strategic Tech Investor members.
p>