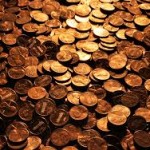 Penny stock investing can bring large gains in a short period of time, if you know where to look.
This list of the best penny stocks to buy right now is narrowed to shares that trade on major exchanges.
That means they're closely watched by regulators. And while they don't trade for pennies a share (penny stocks are defined as equities that trade for under $5), they still offer triple-digit profit potential.