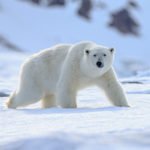 The cold is coming, and the Black Friday and Christmas sales seasons are on the way.
That makes this high-end clothing company the best retail stock to buy right now.
Not only does the company sell the most coveted winter coats, they've also set up their distribution perfectly this year in preparation for growing demand.
And when the winter sales season hits, their stock could skyrocket.