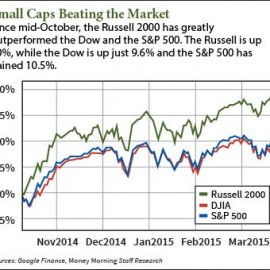 The best small-cap stocks can double or triple investors' gains over the broader market. The Russell 2000 is up 20% in the last five months, while the Dow has gained 9.6%.
Despite the huge gains small-cap stocks can deliver, many investors steer clear of them because of their volatility.
But investing in small-cap stocks doesn't have to be scary. You can add this growth to your portfolio if you just start with the basics.