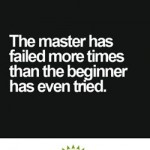 Apple flops: Huge Apple Inc. (Nasdaq: AAPL) earnings are due out Tuesday afternoon. Revenue is projected to come in at $67.5 billion in Q1 - more sales in a three-month period than Google Inc. generated in all of 2014.
But this masterful $650 billion tech giant had plenty of failures along its path to success.
As the saying goes, "The master has failed more times than the beginner has tried."