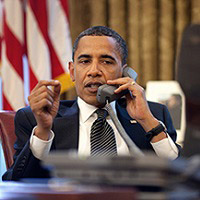 Campaign contributors 2016: Politicians famously fail to follow through on their campaign promises once elected.
For recent examples, look no further than U.S. President Barack Obama, or Republican congressional leaders. Obama has kept less than half (45%) the promises he made during the 2008 and 2012 presidential cycles, according to PolitiFact. Meanwhile, GOP members in Congress have delivered on only 38% of their 2010 campaign pledges.
Contenders in the 2016 presidential election will likely follow the trend.
That's why it's important to "follow the money" - cash flow can be a much better indicator of politicians' true agenda than their actual words.