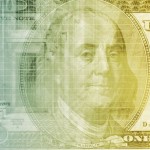 The Apple stock split, given the company's outsized influence, could well inspire a fresh wave of stock splits after years of drought.
Once common, stock splits have become increasing rare over the past decade or so, as companies began to view a lofty stock price as a mark of prestige.
But the Apple stock split, along with other high-profile stock splits this year from MasterCard and Google, seems to be signaling a shift in corporate attitudes.