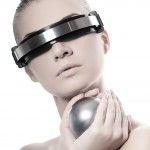 As a teen growing up in the 1970s, I was a fan of the popular TV show The Six Million Man, and often dreamed of being a real-life version of Steve Austin, the world's original bionic being.
For millions of us, that dream may soon come true.
Austin, you'll no doubt recall, was the bigger-than-life main character of the long-running drama. The former astronaut was battered in a horrid test-flight crash ("I can't hold her ... she's breaking up, she's breaking up!") and was expected to die.
But doctors not only saved Austin's life ... they decided they could "rebuild him" by using bionic implants.
And those high-tech devices boosted Austin's speed, strength and vision far beyond human levels.
Now a global research team is reporting great progress in building the first fully functional "bionic man."
Like Steve Austin, the lab-created being - nicknamed "Rex" - has advanced prosthetic limbs. He also has an artificial heart-lung system that pumps synthetic blood. He even has a functional, machine-built pancreas and liver.
Team members say the project shows that, in the very near future, we will be able to give humans a wide range of bionic implants to replace those damaged by disease or trauma.
My colleagues here at Money Map Press know that I'm fond of describing the Era of Radical Change as one in which "science fiction is becoming science fact."
With the case of bionics, that prediction is literally coming true.
For investors, that means this new segment of high-tech/biotech will soon become another subset of the digital realm that's ripe for picking. And when that happens, I'll make sure you're the first to know.
But this engineering marvel isn't the only fascinating piece of technology I came across this month. Take a look...