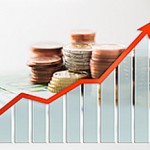 Standard flu vaccine technology is hopelessly outdated. Many vaccines are still grown inside chicken eggs. There's a very real threat that a new strain of flu will hit - one for which there is no vaccine. (That's what happened with SARS.)
Small wonder DARPA - the shadowy research and development arm of the Pentagon - just jumped to fund the work of this tiny biotech firm...
The company is pioneering a ground-breaking new process that uses tobacco plants instead of eggs to produce the recombinant proteins that are the key to vaccines. This dramatically cuts the time it takes to manufacture and can be done 10 times cheaper than a conventional facility.
In other words, this penny stock firm is revolutionizing a $30 billion industry...