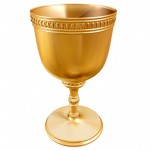 Some of the most lucrative opportunities you can find now are in the biotechnology industry – which is why we've been working to uncover the best ways for how to invest in this sector.
The best biotech companies overflow with innovation. They can offer a steady stream of game-changing products – which often translates to record-breaking revenue.
The biotech industry is also known for its stiff competition. The race to be a consumer favorite causes companies to take big risks.
Sometimes, these lead to embarrassing flops, but when they get it right, the payoffs are huge.
That's a big reason why funding, often difficult to secure, is getting easier. Read more...