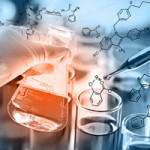 When you're evaluating a biotech, or even a full-fledged pharmaceutical company, you'll want to look at its product pipeline, upcoming catalysts, and financial indicators.
But the most important asset it possesses, the heartbeat that drives everything else, is its intellectual property (patent) portfolio...
That's what will make it attractive for acquisition, merger, or licensing deals.
And it's what protects its products from marauding generic drug manufacturers, who will produce copycat therapies and sell them at cutthroat prices.
For a drug development company, that spells disaster.