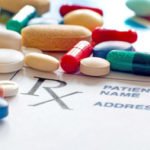 One of the biggest waves in healthcare now is the care and treatment of the aging population. Among the more common maladies we face as we get older is arthritis - and specifically rheumatoid arthritis (RA).
It's big deal, too. RA the third most common type of arthritis behind osteoarthritis and gout. And it affects over 1.3 million Americans and up to 1% of the world's population.
Fortunately, a small biotech company revealed last week that, along with its partner, its new drug to help combat rheumatoid arthritis reached its test goals in its phase 3 study. The stage is now set for a "new drug application" for U.S. Food and Drug Administration approval.