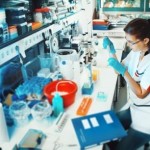 Each week our Money Morning experts dish out the latest profit plays - and asset-protection moves - for our Money Morning Members - all for free.
Last week, Money Morning's best stocks to buy included five biotech picks. Four of them are blazing trails in immuno-oncology. Our fifth biotech pick has already tripled in value in the last six months, and it's not done yet.
Aside from these biotech winners, we covered an ETF play on the European Central Bank's recent policy changes, the best stock in "unified computing," and a smart gold buy at a discount.