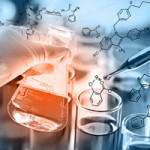 Stroke kills an American every four minutes - more than 525,000 individuals each year - and nearly 300,000 more fall victim to its debilitating consequences.
The onset of symptoms signal a dire emergency. According to the National Stroke Association, they can include:
Sudden numbness or weakness of the face, arm or leg, especially on one side of the body;
Sudden confusion, trouble speaking or understanding;
Sudden trouble seeing or blurred vision in one or both eyes; and/or
Sudden trouble walking, dizziness, loss of balance or coordination.
There are two types of stroke: hemorrhagic and ischemic. The first results from a ruptured blood vessel in the brain, and the other from an inadequate blood supply, usually due to a blood clot blocking an artery that feeds the brain. 
The second variety, ischemic stroke, is by far the more common. Nearly nine out of 10 are of this type. And that's fortunate, because an ischemic stroke could be relatively easy to prevent - provided you see it coming.
If you had the technology to find and map arterial blockages safely, simply, and quickly, you could intervene with a relatively simple medical procedure, clear the blockage, and bring down that enormous annual incidence of stroke to a much smaller number.
Does such a technology exist?
Currently, doctors can use an ultrasound machine to detect the presence of an occlusion (blockage) or stenosis (narrowing) in a carotid or cerebral artery, but the patient then has to undergo a CT scan or MRI for more definitive information.
It's a complicated, drawn-out, and extremely expensive process, and you would think a single-step, cheaper technology might be a game changer - and represent a windfall for investors.
One micro-cap biotech in Vancouver, Canada, CVR Medical, is counting on exactly that with its new carotid stenotic scan (CSS) device.
The device is about to enter pivotal clinical trials, and after they're completed, will go to the U.S. Food and Drug Administration (FDA) for marketing approval.
The CSS could save the government up to $34 billion a year, according to the CDC, and more importantly, hundreds of thousands of lives in the United States and around the world.
That's great news for patients and their families. And it has proven a terrific opportunity for investors, too. Since the company's IPO in November 2016, the stock is already up over 90%.
But here's the thing. This device may not be the silver bullet it's cracked up to be. And the stock isn't, either.