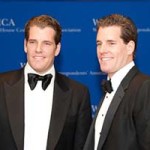 When it begins trading, the Winklevoss Bitcoin ETF ticker symbol will be BATS: COIN.
Officially known as the Winklevoss Bitcoin Trust, this exchange-traded fund is awaiting only SEC approval of a rule change before it can start preparing for an initial public offering.
And the deadline for SEC approval - March 11 - is fast approaching. The SEC actually has three options.