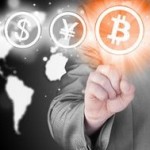 The first Bitcoin ETF ordinary investors can buy will be the Bitcoin Investment Trust.
With approval last week from the Financial Industry Regulatory Authority (FINRA) to sell its shares on the OTC Markets, shares should start trading within the next couple of weeks.
The fund gives investors a way to invest in Bitcoin without going to the trouble of buying Bitcoin and worrying about having a secure place to store it.