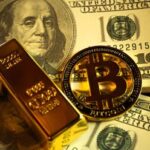 While Bitcoin hasn't made any major moves higher since the early part of the year, Bitcoin price predictions foresee massive gains over the next few years.
Even near-term forecasts see the price going as high as $50,000.
Several key factors are coming together now - laying the foundation for the huge increases these experts see coming in just a few short years.