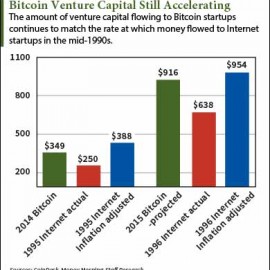 The amount of money venture capitalists are investing in Bitcoin continues to accelerate, demonstrating their faith in the potential of the digital currency.
In the first quarter of 2015, venture capitalists poured $229 million into Bitcoin startups. That was more than double the $144 million invested in Bitcoin in Q4 of 2014.
And now venture capitalists are concentrating on the most promising Bitcoin startups.