Bitcoins
Article Index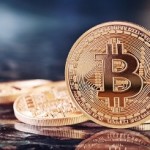 Investors who live in a "five-day" world have a mighty short collective memory. In the markets, 38 days might as well be 100 years.
Certainly no one in the financial media is looking back to June 24, 2016, anymore. As you'll see, that could be a costly mistake.
Of course, that's the day after the United Kingdom's historic European Union membership referendum ended in a shocking "Leave" result, the day that saw global markets plunge by more than 5% in most cases, wiping out trillions in wealth, and sending the pound sterling to multi-decade lows.
Then again, since U.S. markets have gone on a historic rocket ride in the weeks since, with all indexes repeatedly crushing record highs, it's understandable that investors have "forgotten" the Brexit's initial shock and moved on.
Now that might be okay... if only for the fact that Britain hasn't actually done anything yet. The real Brexit - the day the UK grabs its bags and steps out of the EU's door - is yet to come, and there are ominous signs that things could get downright ugly as that day approaches. It has the potential to make the Brexit vote shock look tame by comparison.
Here's how you can use Bitcoin to protect yourself and even make money when the volatility roars back.