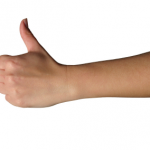 New mini options unveiled this week enable investors to bet on high-priced stocks for much less than the cost of a standard stock option.
The Chicago Board of Exchange on Monday launched a series of mini options that trade just like standard options, but each mini options contract represents just 10 shares of the underlying stock instead of the 100 shares in a standard options contract.
Mini options are being offered in five high-priced issues popular among retail investors: Apple Inc. (Nasdaq: AAPL), Amazon.com Inc. (Nasdaq: AMZN), Google Inc. (Nasdaq: GOOG), the SPDR Gold Trust (NYSE: GLD) and the SPDR S&P 500 ETF Trust (NYSE: SPY). If the new mini options catch on, more names will be offered.
The idea behind mini options is to give investors with smaller accounts the opportunity to use various options strategies to improve their investment performance without risking large amounts of investment capital. The five tickers chosen for the initial mini option launch all trade above $100/share and are all widely held by individual investors.
Because of the high share price, retail investors usually trade odd lots - amounts less than the 100-share "round lot" - in these names.
A 100-share round lot of Google would cost more than $81,000 at today's price, putting it well beyond the reach of most individual investors. A 10-share odd lot costs $8,100.
An investor who owns 10 shares of Google could use mini options to completely hedge a position or to generate income by writing a covered call.