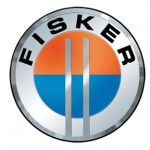 Talk about clean-energy boondoggles. Here's the latest one from the Obama administration.
Electric hybrid car maker Fisker Automotive Inc. is now on the verge of bankruptcy and owes the U.S. government more than $180 million - which would be the biggest waste of taxpayer money since the Solyndra fiasco.
According to PrivCo, a New York-based researcher, Fisker has not produced a car since last summer and has gone through more than $1.3 billion in private investment capital and government loans.