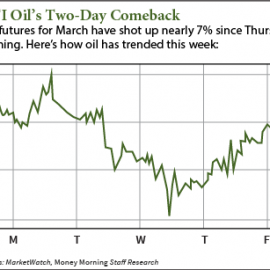 The current price of oil per barrel rallied hard today (Friday) at the end of an extremely volatile week.
Oil prices have been U-shaped this week, hitting highs of $54 midday Monday and lows of $48 midday Wednesday before soaring back up today.
But analysts keep calling for lower prices.