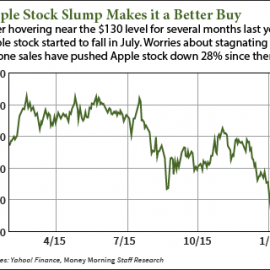 Is it time to buy Apple stock?
With shares of Apple Inc. (Nasdaq: AAPL) down about 28% from last summer's highs, the company is looking more and more like a bargain.
Persistent concerns about slowing iPhone sales and lowered guidance for the current quarter has soured Wall Street on Apple stock.