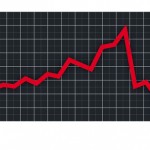 U.S. stocks are hitting record highs on an almost-daily basis as we close in on the end of the year.
But the whipsawing we've had to endure to reach this point is enough to give you saddle sores.
The Standard & Poor's 500 Index has gained a healthy 11.6% in 2014 through the closing bell on Friday. From Sept. 18 to Oct. 15, however, the bellwether index fell 7.4%. The downturn ended quickly, and stocks reversed course. In the month that followed, through Nov. 14, the S&P 500 surged 9.5%.
On three other occasions this year, the S&P endured sell-offs of 4% or more.
It's been downright dizzying. But for us, a ruckus of a market like this can be a fantastic opportunity.
Today, I want to show you my secret "risk-busting" strategy that's perfect for rough rides such as this. It's just the tool that you can use to turn a volatile market to your advantage.