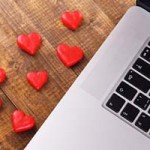 Online dating is a $2 billion industry set to change the way we live our lives, in addition to disrupting an array of sectors, markets, and disciplines.
That's why I predicted that Barry Diller's IAC/InterActiveCorp (Nasdaq: IACI) would spin out the Match Group of web-based dating services into an IPO.
Sure enough, next week is the Match.com IPO - shares will trade on the Nasdaq under the symbol MTCH, and the company has an upper valuation of $433 million.