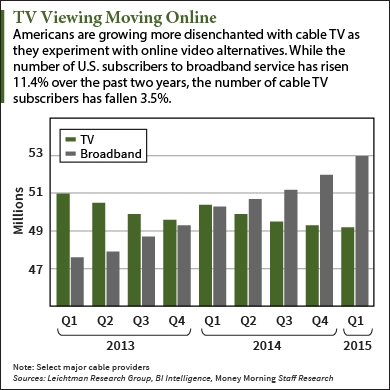 After a lot of fits and starts, Internet TV is on the verge of breaking out from its niche status.
Americans fed up with their cable companies – the steep fees, lousy customer service, and restrictive "bundles" – have turned to Internet-based, video streaming alternatives.
Now, moving beyond the era of cable TV companies may sound like a dream come true to most Americans.