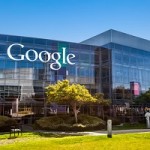 Google Inc.'s (Nasdaq: GOOG, GOOGL) Larry Page and Sergey Brin have taken anti-aging to a whole new level.
In 2013, Google founded the biotech company Calico along with Apple Inc. (Nasdaq: AAPL) Chairman Arthur Levinson.
Rather than focusing on diseases, Calico was founded to cure aging. According to Page, expanding the human life span by as much as 100 years is the company's goal.