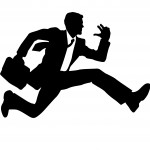 Would the last person leaving California please turn out the lights...

Whether by coincidence or design there is a mass exodus of business and upper management from the golden state.
Here's a guess why: California is the highest taxed state in the nation.
Its top income tax rate is 13.3%, and its property tax per capita is $1,450. California also has the highest sales tax at 7.5% and is the proud bearer of the country's highest gas tax according to the Petroleum Institute.