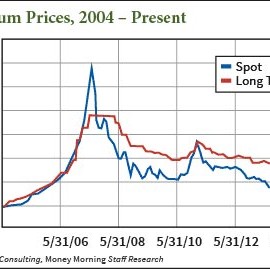 While oil and coal may be struggling, that's not the case all across the energy sector.
Right now, the world's two most populous nations are forging ahead with one specific form of power: uranium.
For many, it's a forgotten or overlooked sector of the energy market, especially in the wake of Japan's Fukushima disaster. But given the burgeoning demand for, and limited supply of, of this crucial component of the energy mix, it's time for a closer look at uranium.