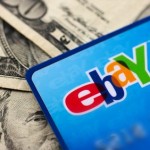 Activist investor Carl Icahn poured the pressure on eBay Inc. (Nasdaq: EBAY) Thursday in his third scathing open letter to eBay shareholders.
In what has become a wicked war of words between the corporate raider and the online auction and shopping site, Icahn continued to press eBay to spin off its electronic payment arm PayPal, maintaining the unit is worth more as a standalone.
The billionaire investor also wants the San Jose, Calif.-company to overhaul its corporate board. Icahn, who holds a 2.2% stake in eBay, continued to reproach the company for a "complete disregard of accountability" and took further jabs at board members.