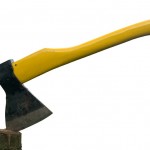 Unions, employers and the federal government have finally come up with an answer for the nation's underfunded pension plans, many of which are headed for bankruptcy.
Take the money from the retirees.
The proposal would erase the guarantees created under the 1974 Employee Retirement Income Security Act (ERISA) and allow underfunded pension plans to reduce monthly benefits for both future and current retirees.
That change would affect the more than 10 million people who participate in defined benefit pension plans operated by companies, unions, or both. It could have a devastating impact on those already receiving benefits, and have been depending on promises made decades ago.
"The truth about pension plans is that they are promises -- not guarantees," said Money Morning Capital Wave Strategist Shah Gilani. "It's unfortunate, but current retirees won't likely see promises made to them fulfilled."