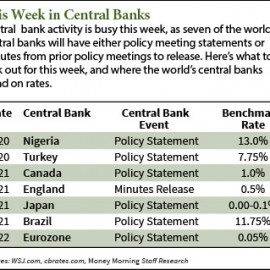 Amidst a wave of central bank meetings this week, the European Central bank and the Bank of Japan matter the most.
The BOJ strategy will change little save for the possible extension of a mostly ineffective lending program. The ECB will probably announce a bond-buying program to hasten depreciation of the euro.
Savvy investors can profit from both moves.