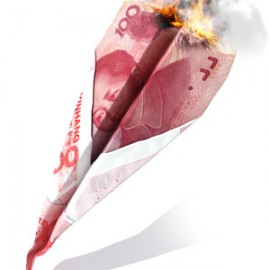 On Monday, the Chinese yuan joined one of the most elite clubs on the planet: the International Monetary Fund's Special Drawing Rights basket of reserve currencies.
IMF Managing Director Christine Lagarde said the yuan's inclusion was based on a clear indication of the reforms China has carried out.
Of course, the IMF could be dead wrong.
From a practical position, the IMF expects China will have to make its currency more freely tradable than it is - which, along with being a major exporter, is the other criteria the IMF considers in conferring reserve status on a currency, Money Morning Capital Wave Strategist Shah Gilani said on Monday. But there's a possibility the IMF jumped the gun on this.