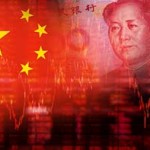 China reported its most recent GDP figures as 6.9% growth versus the officially targeted 7% everybody was expecting.
Now the media's going to spend the next 72 hours talking about that China's GDP "miss" as if it's a real number. Ignore them.
Instead, focus on the data I'm going to share with you today. China's going to fuel the world's best businesses for decades to come.